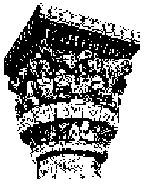 Links to Other Worship & Liturgy Sites
Follow these links and open up a whole world of worship and liturgy. More sites will be posted as I become aware of them.
.Links checked and updated 18 September 2008
.
.
Church Music Solutions: The Virtual Organist
The musicians of St. John Lutheran Church in Maryville, IL have provided a "digital organist and choir" along with a subscription service to a complete Sunday service from prelude through postlude for small parishes with neither instrument nor musician. A great new resource..
A whole selection of topics related to worship, from sanctuary lamps to sacramental practices to questions related to contemporary and traditional worship. A fine site.
Numerous links to ELCA worship resources, including various worship books and hymnals, study material, worship planning, language specific resources and more.
This Episcopal website provides numerous links to good worship resources from various denominations.
Current & Historic Online editions of the Book of Common Prayer
Yes, the whole thing. AND in all the various historical versions available in various text formats, including versions used in other countries of the Anglican Communion. Don't forget that the BCP is in the public domain and may be freely copied and reproduced (with credit, of course). A great resource.
Lift Up Your Hearts - Worship & Spirituality in the Evangelical Lutheran Church in Canada.
A great site with lots of worship ideas and links. Check it out. They are doing good things in Canada.
Commission for Worship, Lutheran Church in Australia
This Commission of the Lutheran Church in Australia has published an extensive list of statements related to worship practice, worship space design, etc -- all of which are available in *.pdf format. Check it out.
Comission on Worship, Lutheran Church-Missouri Synod
This Commission of the LC-MS also has a number of articles and resources pertaining to worship that make for interesting reading.
Worship & Congregational Life of Lutheran World Federation
The Lutheran World Federation occasionally publishes statements related to the worship life of the church, as well as new materials such as Koinonia: Services and Prayers published in June 2004.
This Roman Catholic site sponsored by the Jesuit Spring Hill College (Mobile, AL) has more pages and links (8,000+) than you ever might imagine about things theological, including some major sites related to worship, liturgy, sacraments, etc.
Need to find info on a particular saint? This link will take you to an endless wealth of material on not only saints, but angels, the theology of sainthood, those in the Vatican process of sainthood, and more. Part of the Theology Library listed above.
A marvelous resource of links for lovers and scholars of Gregorian Chant. Sponsored by Princeton University.
Always wonder how to read the ancient manuscript notation of Gregorian chant? This site gives a full detailed explanation with comparative illustrations of chant to modern notation. A very helpful site. Part of:
A marvellous compendium of links to sites, information, choirs, recordings and samples of chant for chant lovers. Sponsored by the Gregorian Schola of Fayetteville, Arkansas (of all places).
A Roman Catholic site with helps for liturgy planners.
Keep up to date on what the ELCA Pub House is publishing.